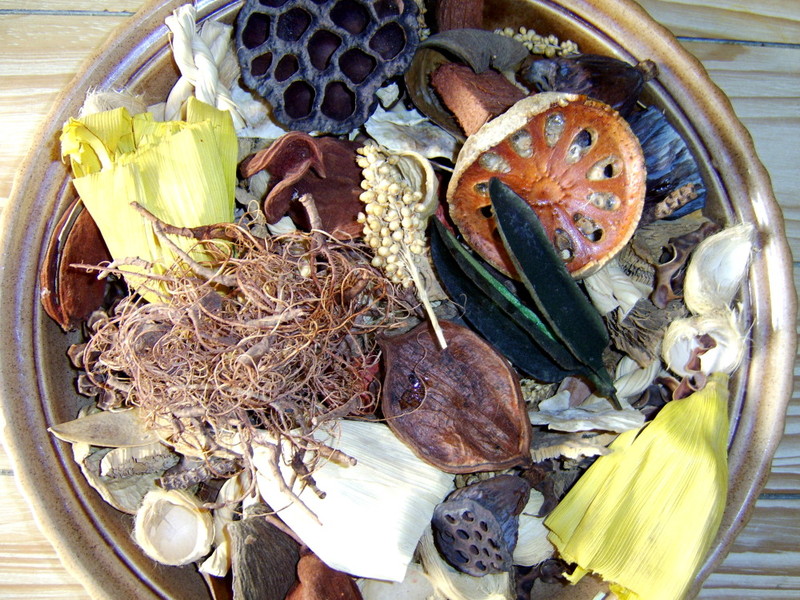 Where has the summer gone ? What summer ? You may well ask !! It has been wet and cool, and not much fun. We have had good days here and there...have been out and about a lot....but it's now autumn (fall Roz) and it'll be winter before we know it. So a catch up.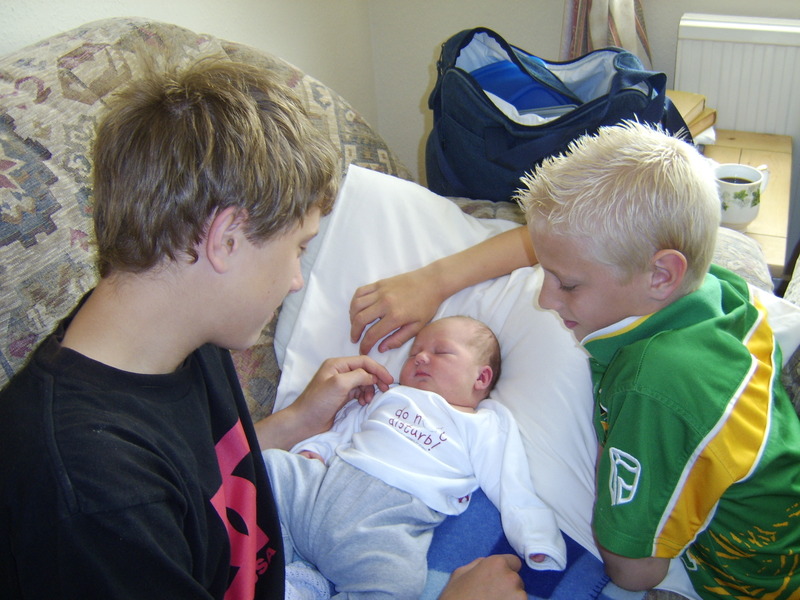 I'm trying to find all the birthday photos to share with you, and will post them as soon as I do (we've done a lot of birthday eating lately !) In the meantime, these are all just random photos.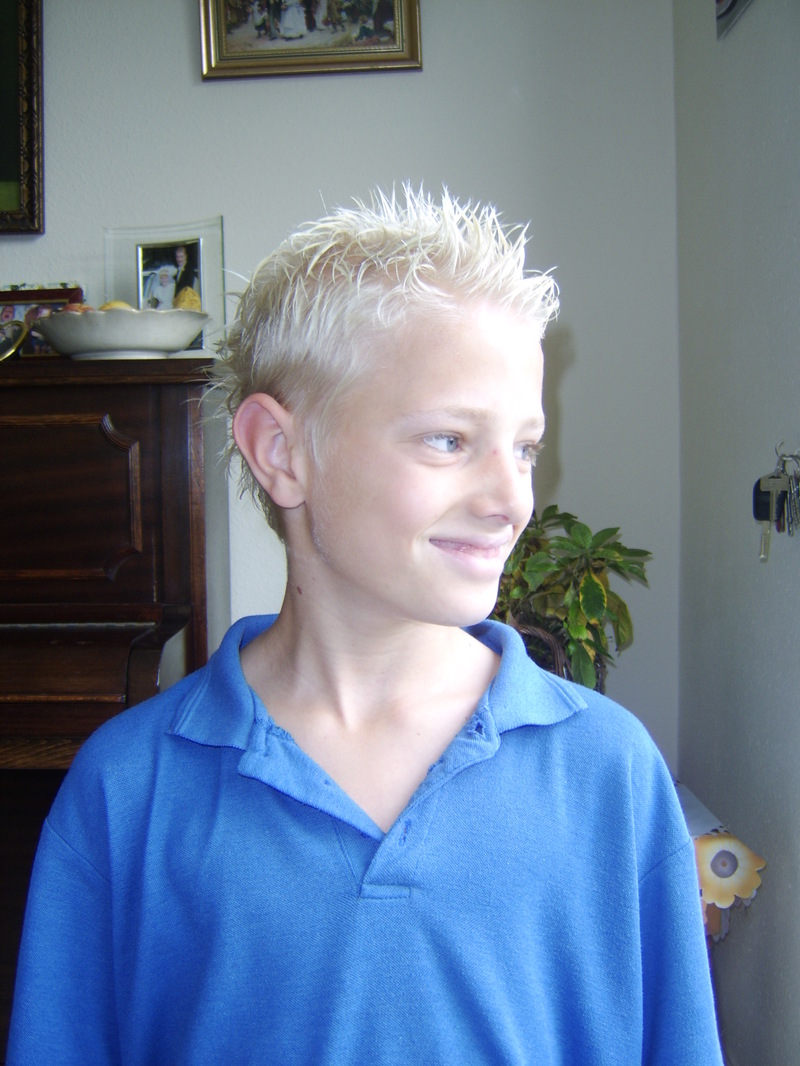 June brought Shell's birthday - a spring chicken.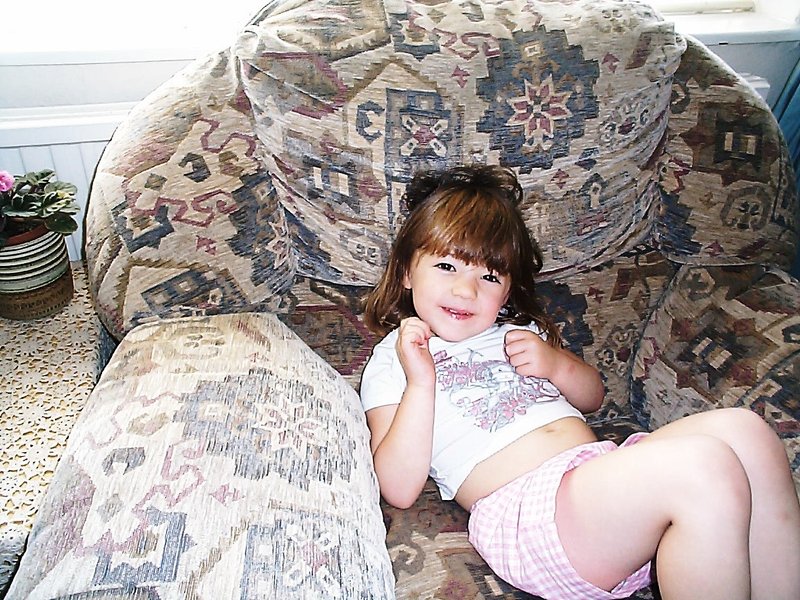 Mum arrived at the end of June (or maybe the beginning of July - can't remember). She is well and has put weight on !!! Now I'm trying to stop her eating...I think I'll have to gag her.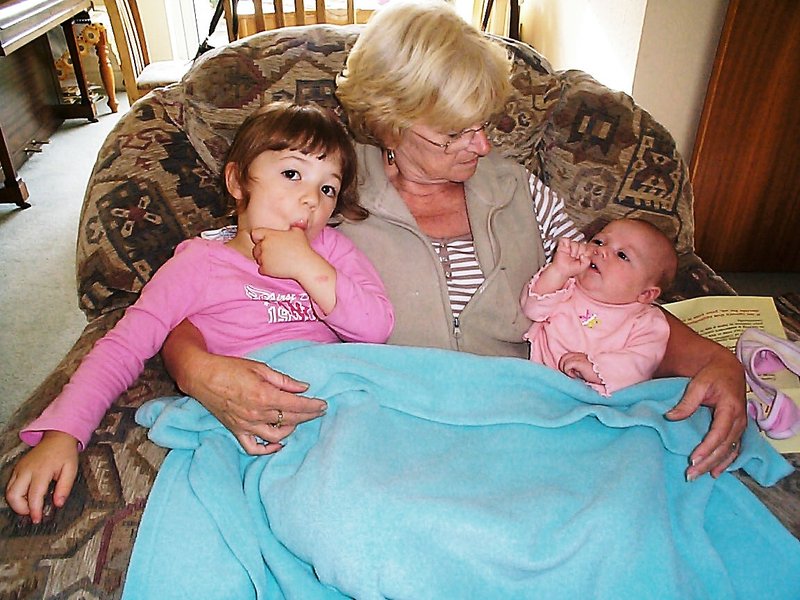 July - Sean and Jo had a birthday - and we had cake. Delicious.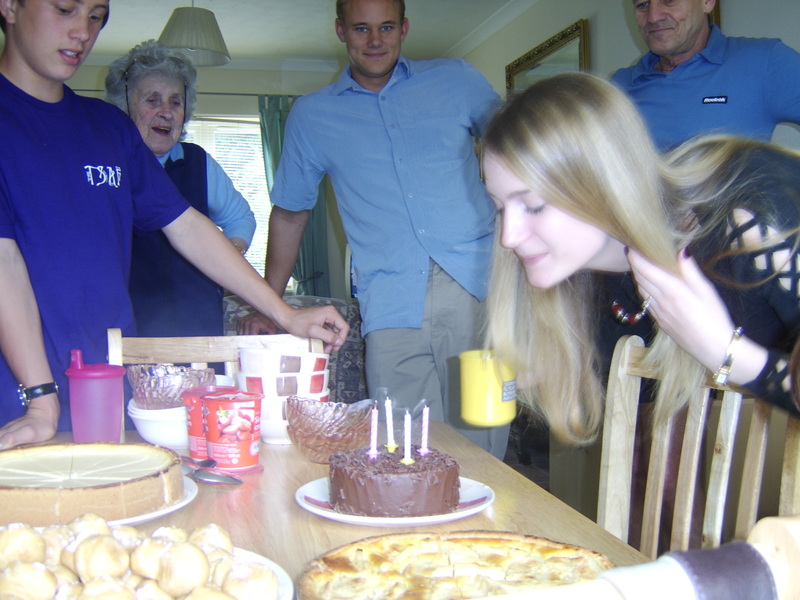 Tim was in the end of year musical at school (Bugsy Malone). It was his last year at Junior School. Here he is singing a solo - he was so good !! He started High School a couple of weeks ago and loves it.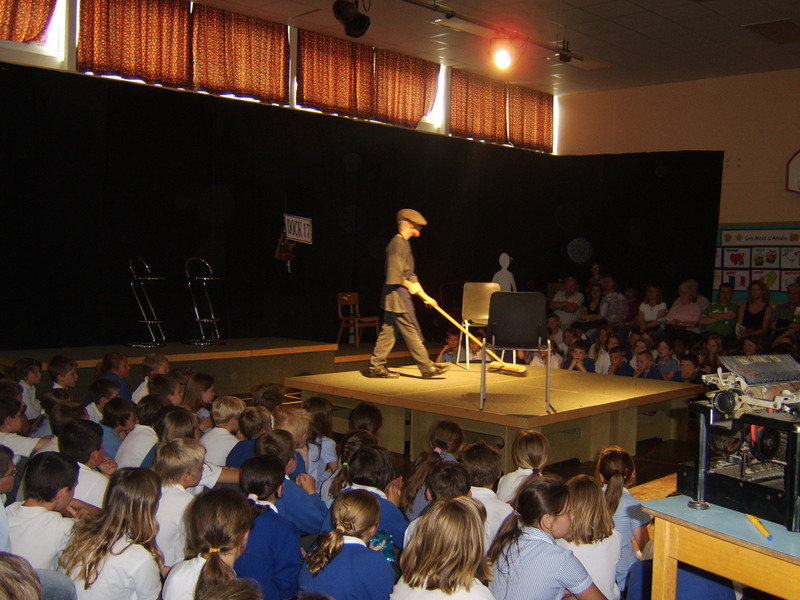 And we had floods in July - this is a photo of Tim and his friend, in the floodwater, just a few doors from us. We didn't have any damage thank goodness.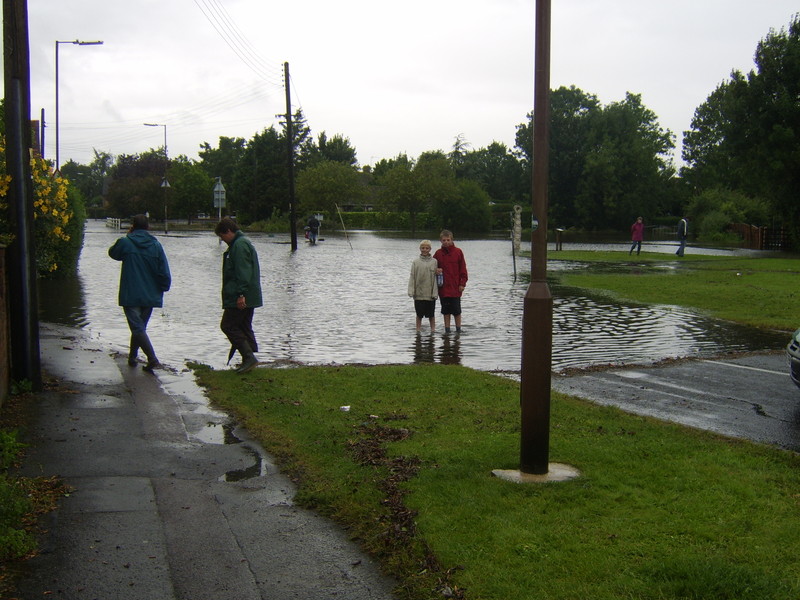 In August Mum & Baz had a birthday - and we had cake again (no wonder I need to lose quite a few pounds !)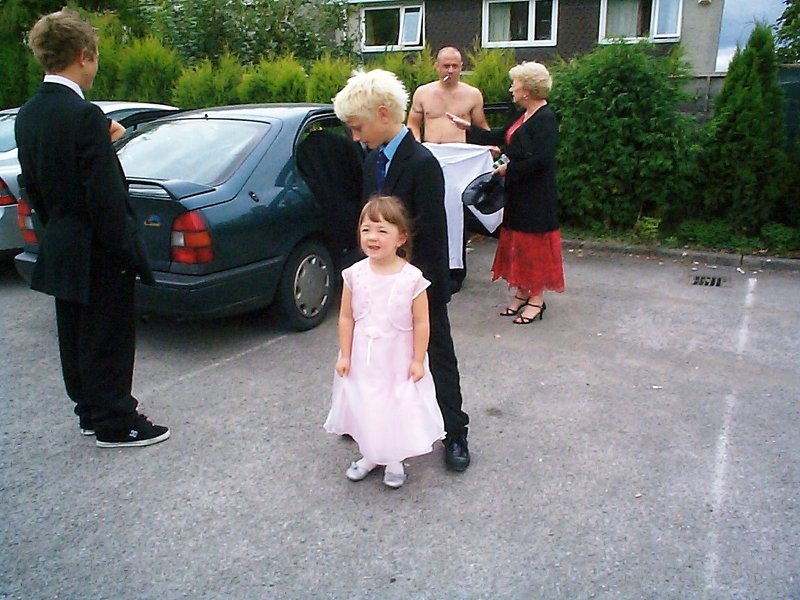 The kids are all fine. Jason & Tim had a good summer. Lots of skateboarding...lots of friends around...busy, busy, busy. Jason's leg is fully healed...but he is not up to his normal skateboarding yet. It won't take long though.
Meg & Erin are also fine. Meg is really growing up. She is more like a 6/7 year old than a 3 year old. Her vocabulary is amazing. Erin is the cutest, sweetest baby ever...and so good. She is 3 1/2 months old, and had her 2 bottom teeth before 3 months. So advanced. She has the sweetest nature.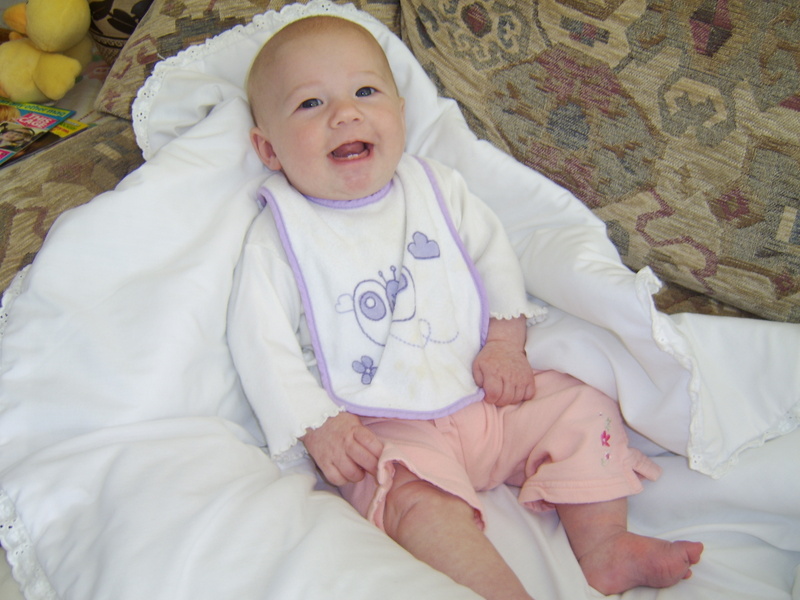 Fi & Ben are great..always busy at work poor things. It's not easy is it ?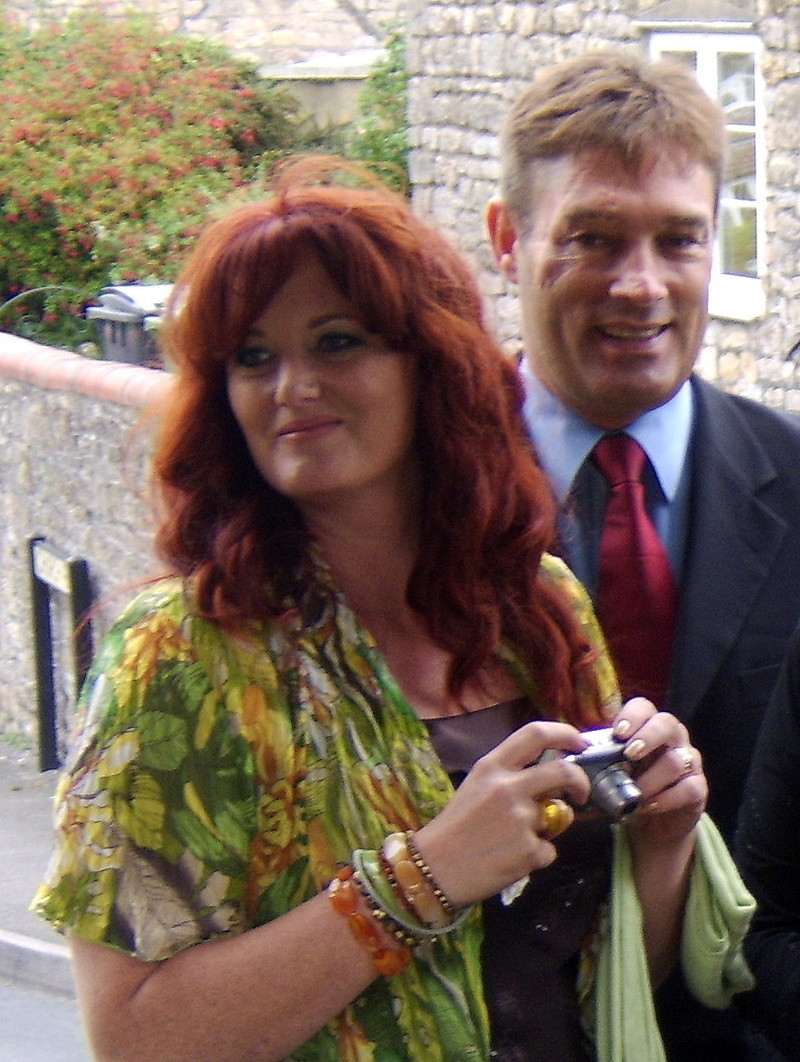 Sean & Michelle are also great....and Shell is really enjoying this time at home with the kids. I'm sure she's not looking forward to going back to work in the new year.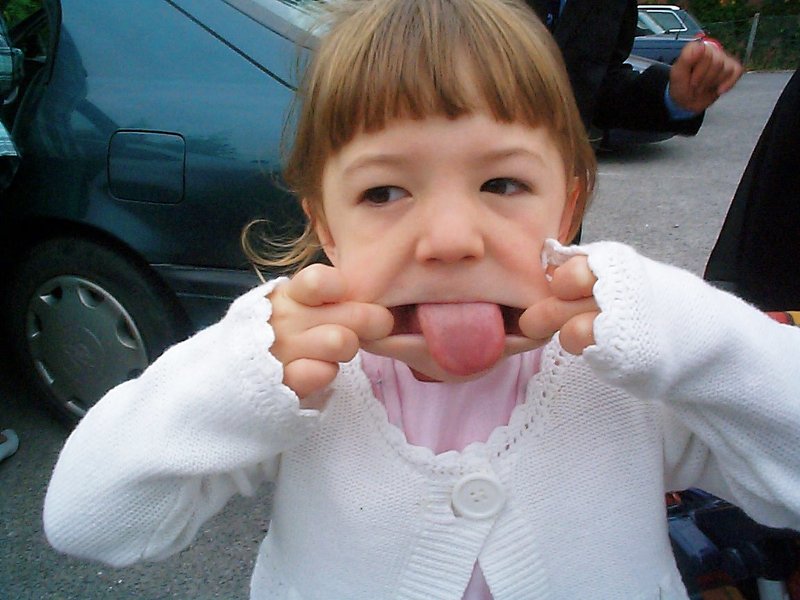 Yes...Terry & Jo are married !!!! The wedding was beautiful, and we all had a really good time. I'll put up an album of the wedding photos later today (on the left).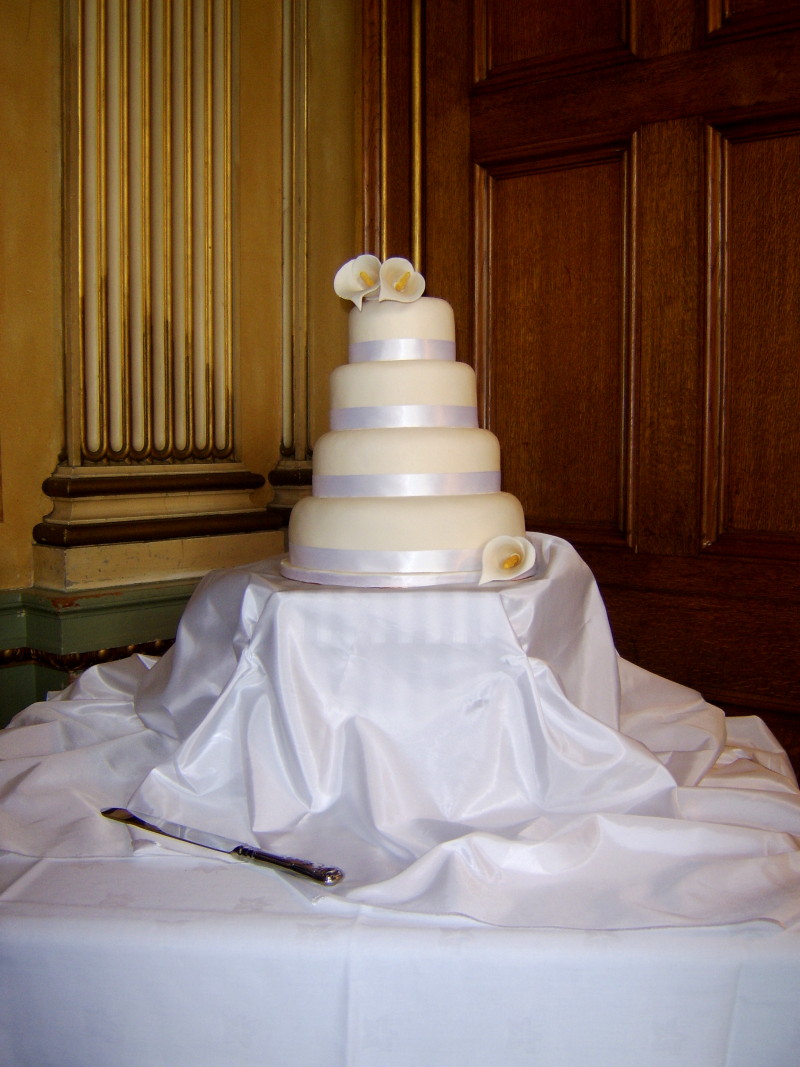 It feels great that all 3 are married and happy, and one day when they all grow up and leave home, I'll be a very satisfied Mummy !!!!! Joking !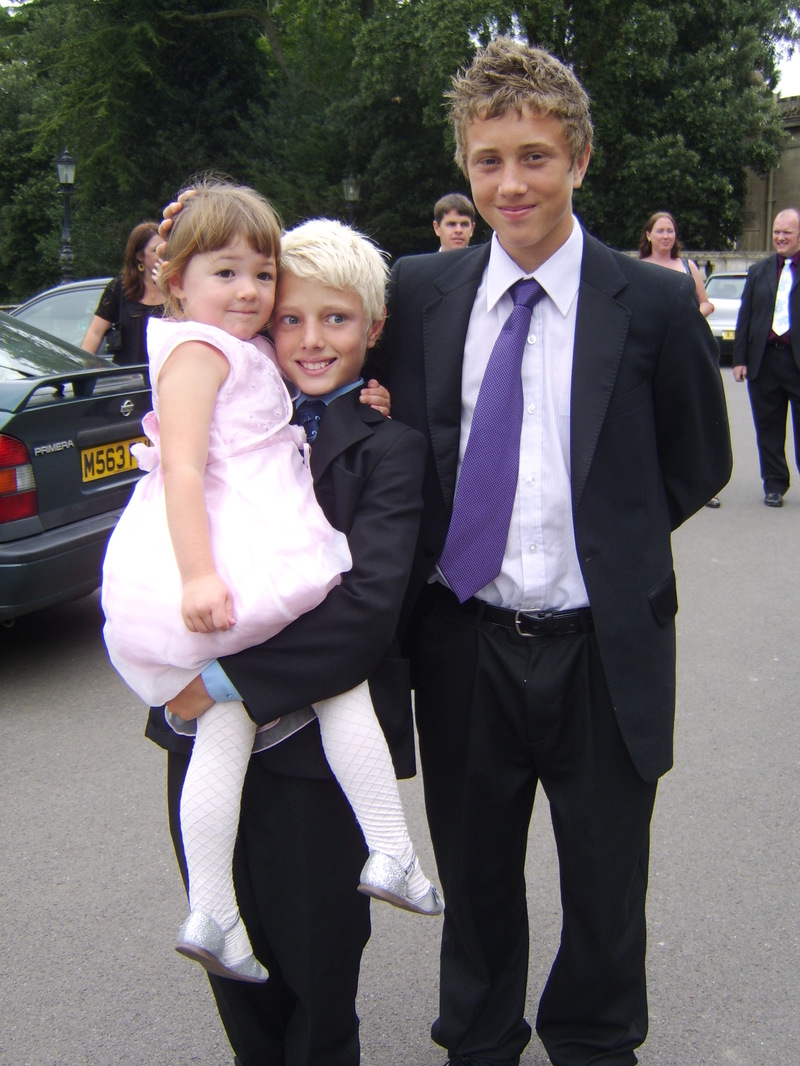 Bas & I are fine. I've had a good summer....gardening...mucking about !! We took Mum up to Preston in August, and fetched her the week before the wedding. We all went out for dinner to celebrate James' 80th birthday. So old..poor thing !!! Actually, he's really doing well.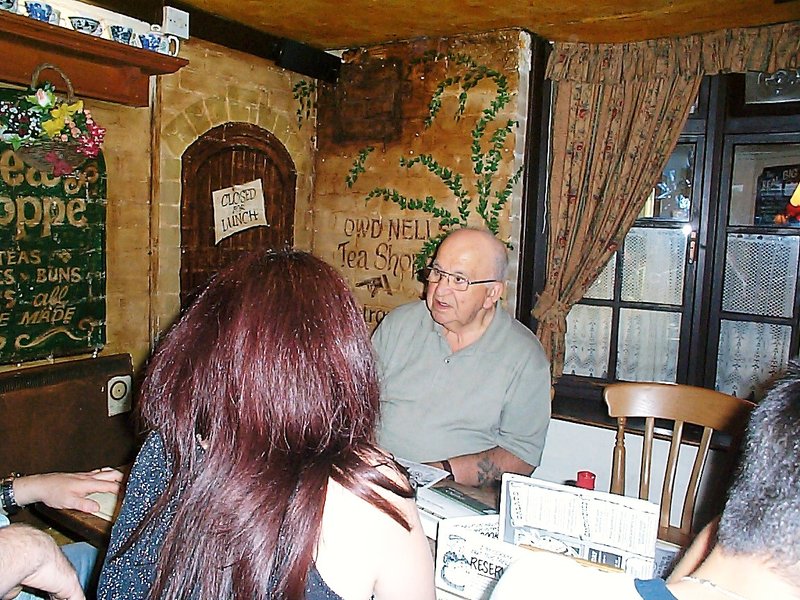 While we were there, we saw an advert for a puppy, and we couldn't help ourselves. So...here's Jack ! He's a Jack Russel, and has settled down really well. He is already house-trained. It only took a couple of weeks. One happy puppy.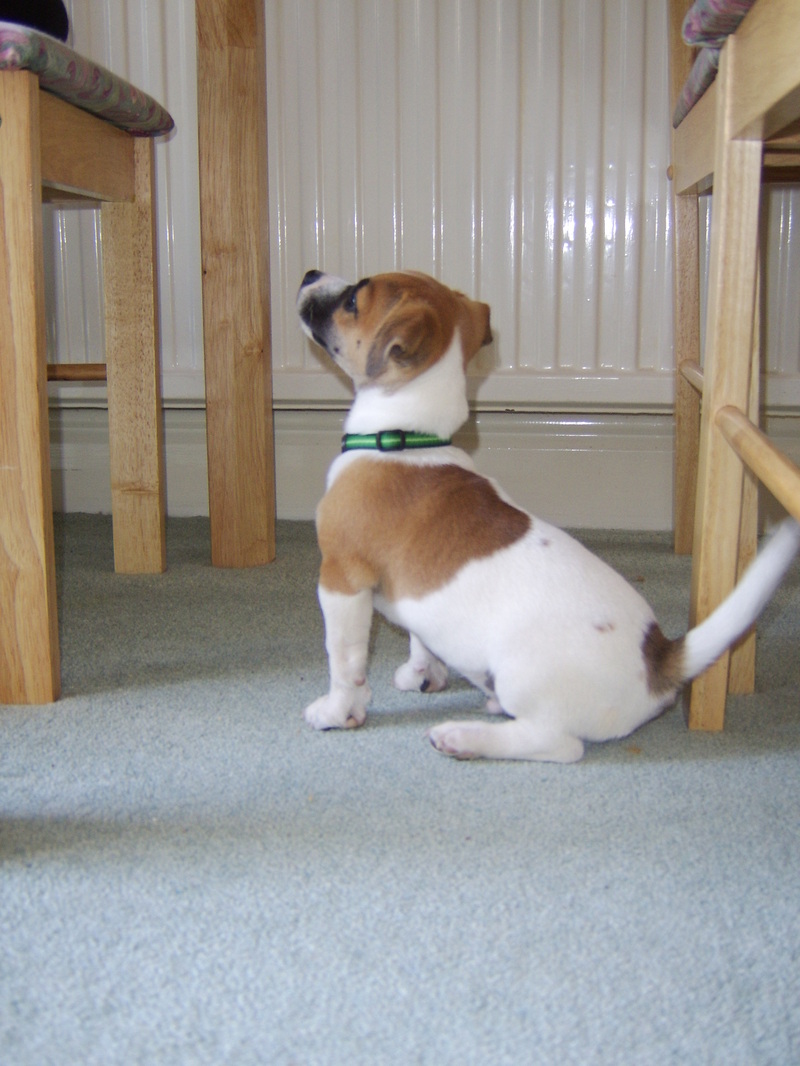 So...that's it - our summer in a few short paragraphs. Yes...time really does fly.