It snowed last night. Great excitement all round. Okay - to you Canadians this may not be snow - but it was enough for Tim & Meg to have some great fun before school this morning.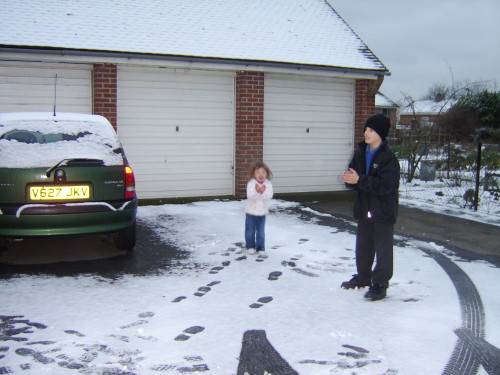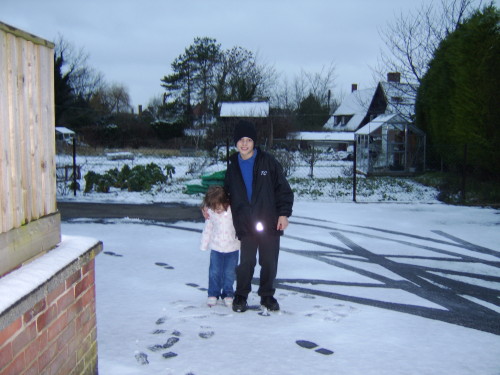 We may get some more tonight, according to the weather report, but it doesn't look like it at the moment.
We are expecting Nat over tomorrow - to say goodbye to Granny and give her a few things to take home. I'll have to think of something more exciting than jam butties for lunch !
I haven't painted the last 2 weeks - been working on the business accounts - should be finished soon and then back to the paintbrush. But I have been knitting - a teddy and a cat, and I'm doing a dog for Tim and Jas too (their idea !!)