Where does time go ?? We had torrential rain yesterday - unbelievable. Floods all over the place. Oxford was flooded, and many villages around here. Not us luckily. The temps are very mild tough, for this time of year - about 18/19C. It feels quite mild.
Basil's knee is still bad, but better than it was. He went for a scan on it today, and will see the consultant when the results are in. It may be the cruciate ligament, or torn muscles. He's getting around a lot better, but it is still very swollen. He went to London today to one of the film studios. They want him to be a guest on a reality show - as a panel member who will give comments on the show. They will let him know soon. Exciting !!! Ben took the day off to drive him there, and also drive him to the hospial for the scan.
Everyone else is fine. Sean is still not able to do much. He and meg came on the bus yesterday for lunch. She had her sleep here, and then I took them home later.
The rest are great, except Shell who is suffering from morning sickness - shame. Terry & Jo are on their holiday. I'm sure they are enjoying themselves. I don't expect to hear from them. Hope they are taking loads of photos ! Haven't seen Jason, but Tim is fine. Not very good at timekeeping though. A watch from me is on the Christmas list.
I've been painting - surprise ! The first colour layer on the nun - a very light layer to begin with. The colour will deepen with each layer.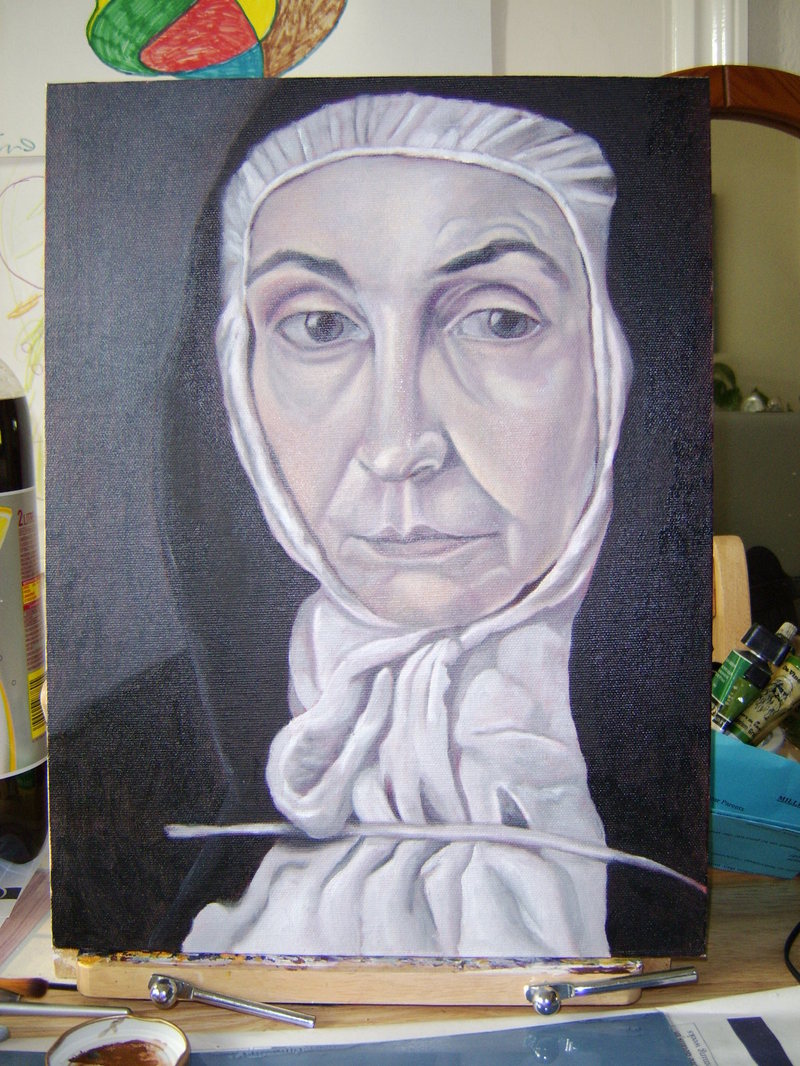 I also started this one of men out of work - Irish workmen. I'm busy with the clothing - then I'll do the hands and faces.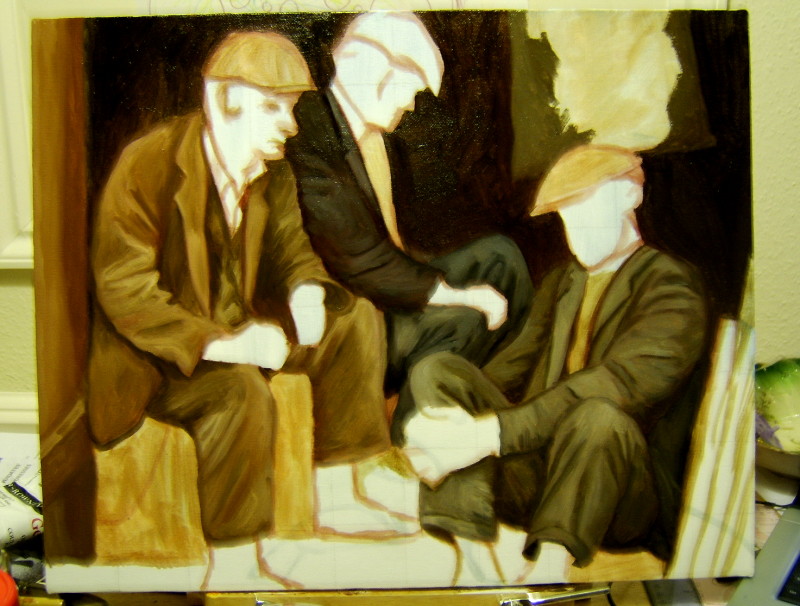 So that's it. Boring !