We had a lovely weekend. We went to Preston on Friday afternoon to fetch Mum. They got back from Canada on Wednesday - they had a wonderful time !! So...we had a quiet weekend with James. We didn't do much at all - never do when we are there. It's a time to relax !! We got back home today, and the kids came round this afternoon after Tim's football match. Guess what - he got Man of the Match - again !!! Is he a great kid or what ???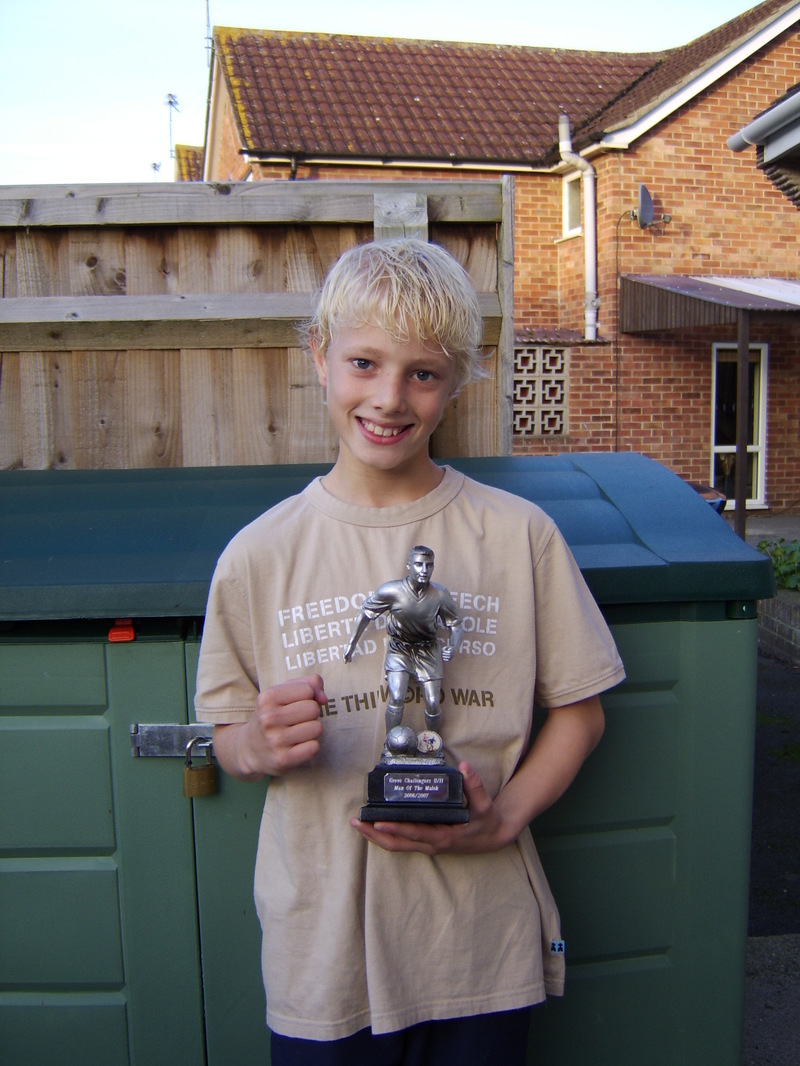 Everyone is fine here. The kids go back to school tomorrow after a week's break. I think they are as glad as the parents ! Jason is working very hard at his paper round - so he'll be up bright and early. We put the clocks back last night - not nice. It's going to be dark by 5.00pm - ugh !
I took this photo of Meg on Friday - holding her portrait. Too cute !!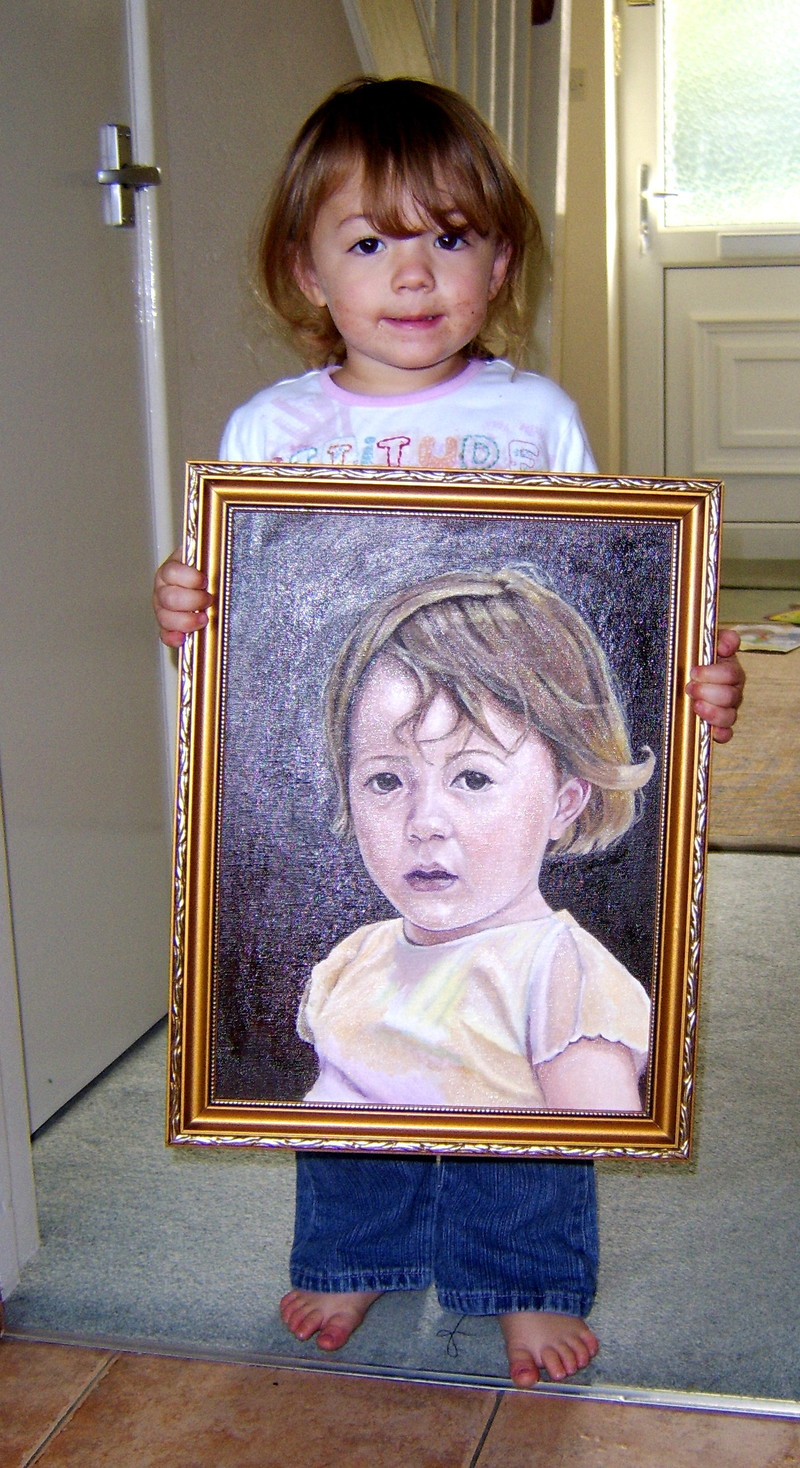 After Church this afternoon, Nat Mienie & Karen came to visit. It was really great to see them. Thanks for coming you two !!